Monday, July 11, 2016
Directory contents -
Unix-like operating systems.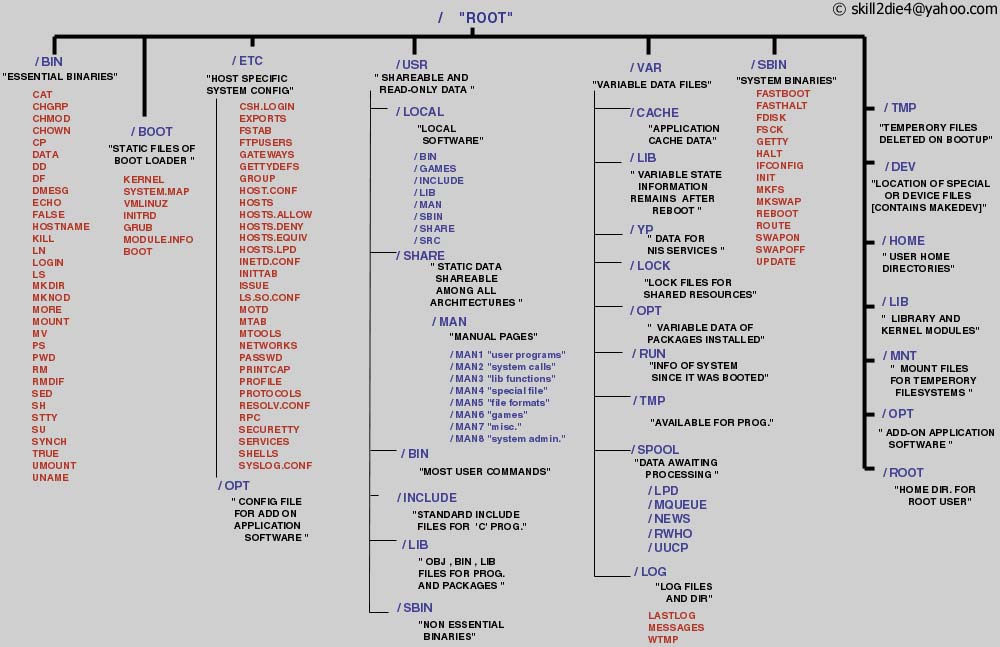 Directory structure and directory contents in Unix-like operating systems
- image from http://pclosmag.com/
HelenOS HelenOS is a portable microkernel-based multiserver operating system designed and implemented from scratch. It decomposes k...

this is first day of: http://www.qemu-advent-calendar.org/2016/ MikeOS MikeOS is an operating system for x86 PCs, written in assemb...

Rbash -  limited shell If Bash is started with the name  rbash , or the  --restricted  or  -r  option is supplied at invocation, the sh...